Where do you find your inspiration for a project?
Most of what I do is additions to & renovations of existing houses. For these projects, I find inspiration in the existing house itself, especially if it's an older home with some character. The neighborhood influences me too—I want to design something that fits in. Also, the homeowners usually have some specific requirements that I like to focus on as a starting point, and they'll usually have images of what they like (from photos they've collected, magazines, books, Houzz, Pinterest, etc.) that provide a stimulus for the design. I rarely say something like, "I saw this in a magazine and I'd like to try it on your house," or, "This is what's trendy now, let's make it part of your design."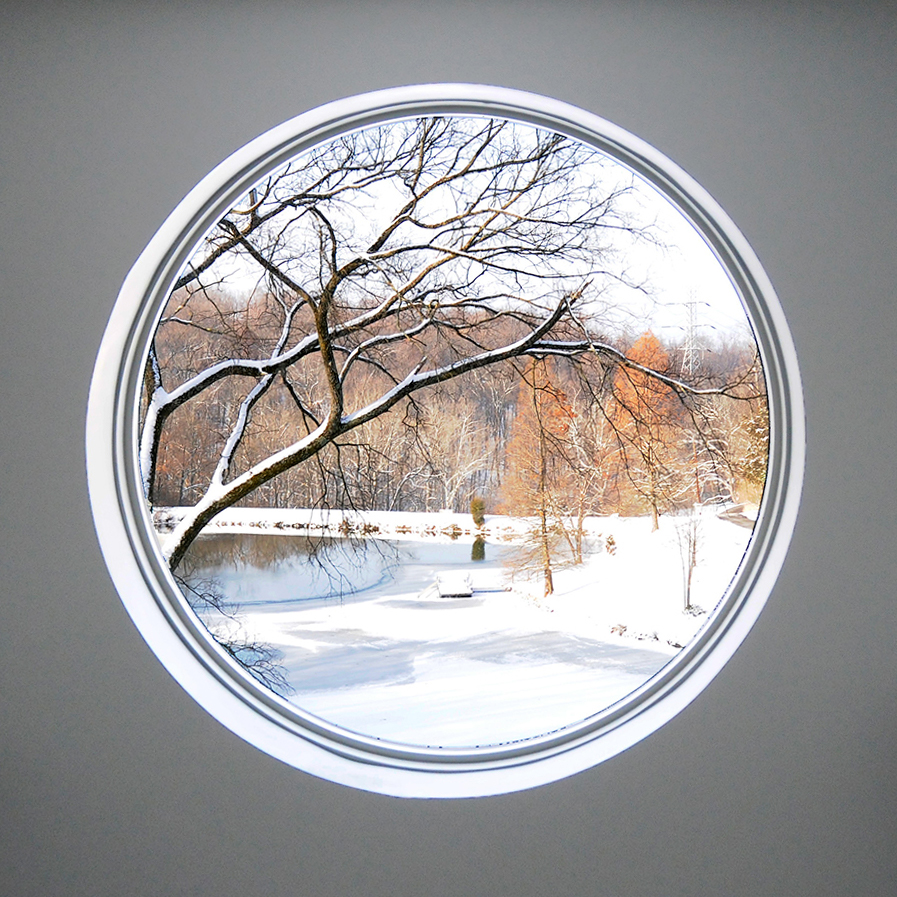 What or Who is the greatest influence in your work?
I'm not big on any particular past or current architect or style—though I do like some more than others. I'm usually taking cues from the existing house, so I guess the original house's architect or builder has the most influence on each particular project. Beyond that, in general, my greatest influence is my family. I'm very proud of where I came from, and I want to provide a good example for my kids, so I really want to do a great job, every time. That's plenty of motivation. 
Overall, how would you describe your style?
I always tell people my style changes depending on the project. What doesn't change is that it'll be creative, human-scaled, approachable. Complementary to the existing house and neighborhood, which means (usually) a traditional style and (hopefully) fitting in seamlessly. I'm not a cutting-edge architect by any means! 
What has been your biggest struggle? 
Currently, my biggest struggle is keeping up with construction costs, which keep rising. I'm very upfront about the process with potential clients—timing, fees, construction cost, schedule, etc. For the type of project I do the most of I've got a pretty good idea of how long it's going to take and what it's going to cost. I feel that people want to know these things right away (I would!), and I'm being disingenuous if I don't share my knowledge on these matters. Of course, I'm not right all the time, but I don't duck the questions. 
What has been your proudest achievement in architecture?
Designing homes for family members up in Michigan. It's so rewarding to see them happy in something we worked together to create and to actually get to spend time in these houses during holidays and vacations. A bonus is I get to see how the structures are aging and what works well (or not) over time.
What is your ultimate goal when it comes to your work?
Delivering a creative, timeless, functional design that delights and is well-built. But the real bottom line for me is happy clients. I want them to have a hand in the design, enjoy the process, and feel that their homes and lives have been improved by using me as their architect.
What are some design trends that are hot right now in the Greater Cincinnati Area?
Well, like everywhere, I think first-floor master suites are increasingly in demand. I've been designing a lot of "outdoor living" spaces too—covered patios or decks, screened porches. A design trend that's big on the east side of Cincinnati is tear-downs—replacing an existing house with a new one or multiple new ones. Occasionally the original house is in terrible shape and really needs to go, but for the most part, I'd like to see more preservation and less razing of good-quality homes.
Do you take environmental sustainability into your planning and designing process?
I think environmental sustainability in my field starts with really looking at the possibility of renovating rather than razing existing houses, so I'm usually going to push for that. I support high-efficiency mechanical systems, windows, sustainable materials, etc.—it's good general design—but I typically don't go after "green construction" certifications unless the homeowner wants that. 
For my typical project—an addition to a house with the associated renovation of existing spaces—I'll do zoning research before I meet with the homeowners, then meet with them to discuss what they do and don't like about their house, what their hopes/dreams/goals are, timeframe, budget, etc. I do a lot of listening. Depending on the project and the lot, we might have a frank discussion about zoning and constructability. Then I go through my process, fee structure, timing, likely construction cost, and schedule. I send them a proposal for architectural services within a day, and hopefully, I'll send them a contract soon thereafter. Once I start the work, it's Schematic Design (measuring & documenting the existing house, sketching design solutions), Design Development (detailed drawings for construction pricing), Construction Documents (drawings suitable for permits and construction), Construction Consultation (job site visits, answering questions, etc. as needed).
What are your non-negotiables?  
My schedule: I work for myself, so I've got a backlog. I don't put anyone in front of anyone else—I work on projects in the order they come in.