Tom Wilcox, architect and owner of Wilcox Architecture, was selected by Pella and the Venue magazine staff to be featured in the article: Introducing the Leading Influencers in Architecture & Design in Greater Cincinnati for 2019.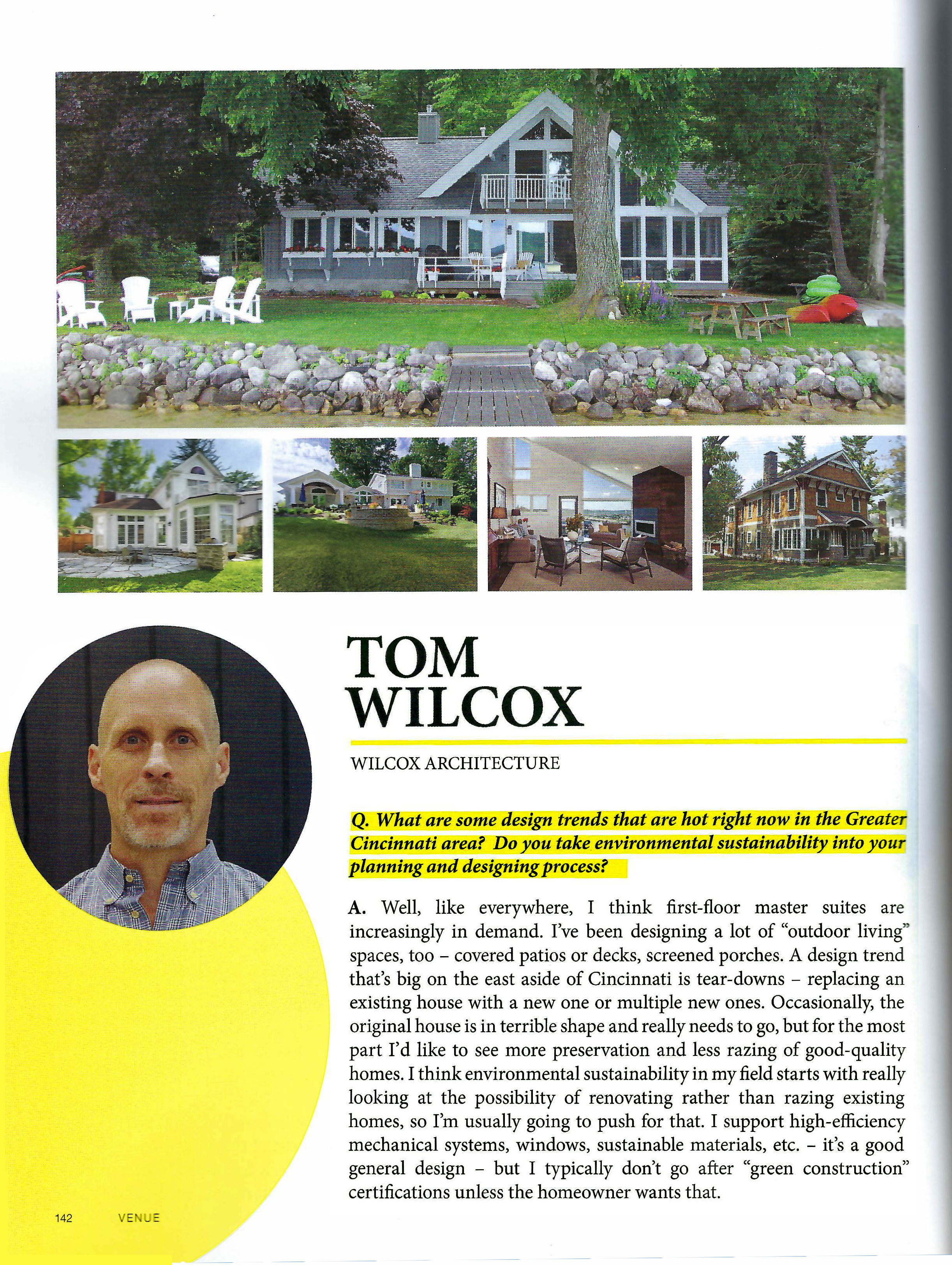 Q  What are some design trends that are hot right now in the Greater Cincinnati Area?
A  Well, like everywhere, I think first-floor master suites are increasingly in demand. I've been designing a lot of "outdoor living" spaces too—covered patios or decks, screened porches. A design trend that's big on the east side of Cincinnati is tear-downs—replacing an existing house with a new one or multiple new ones. Occasionally the original house is in terrible shape and really needs to go, but for the most part, I'd like to see more preservation and less razing of good-quality homes.
Venue magazine, Fall 2019